Alexander Kaplan, MSW, LCSW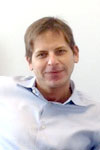 It has always been Mr. Kaplan's belief that life is too short not to be the person you want to be. As a therapist, he does his best to give the clients the tools they need to live happy and productive lives. Mr. Kaplan works hard to make sure clients receive the services they need. Nothing gives him more satisfaction than ending a session and observing the client feels more confident and optimistic than before the session began.
Mr. Kaplan specializes in family counseling, specifically working with families with at risk youth. Other specialties include substance abuse, anxiety, and depression. While working as a therapist who specializes in helping at risk youth, it has been his experience that having the whole family participate in counseling produces the best outcomes.
Contact Alex Kaplan
954-391-2796
3595 Sheridan Street, Suite 105
Hollywood, Fl 33021
Alexander Kaplan's confidential email